The NY HERO Act is built by the voices of workers and their communities.

The Essential Workers Coalition, made of unions, worker centers, immigrant rights organizations, legal service providers, health and safety organizations, and community-based organizations. Together, we saw that working people were denied the basic right to a safe and healthy workplace, and together we moved to build a statewide movement to protect our NY heroes. After a year-long fight, this coalition celebrates a monumental victory with the signing of NY HERO Act into law, enshrining a worker-led vision of health and safety for our communities.

︎ Watch video testimonies.

DEAR NEW YORK
"New York, we took care of you, now will you take care of us?"


An animation by Mckenna Ryan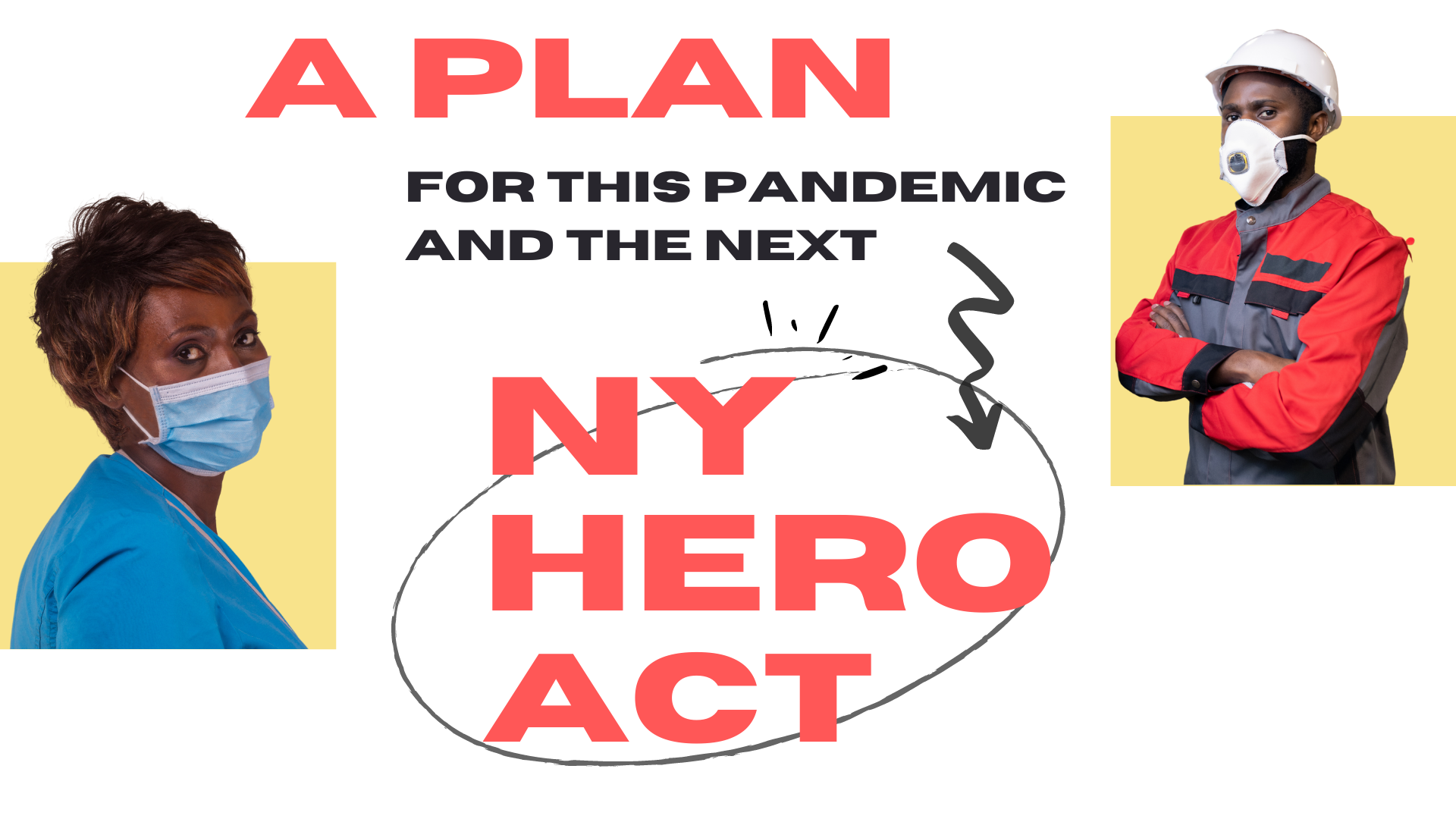 Enforceable standards,
not just guidelines.
NY HERO ensures that workers, communities, and businesses are protected by providing protocols on testing, face masks, PPE, social distancing, hand hygiene, disinfection, and engineering controls. We need standards, not just guidelines, to ensure that our communities are safe.